Join us to support small businesses. 
The team at Amici Cellars believes in the power of relationships, building connections that support the community, whether it's with our local grape  growers and wine merchants, or our small-town purveyors and farmers.  We understand what it means to be a small business impacted during challenging times.
Staying positive and standing together is the only thing we know how to do for our fellow small businesses—lift them up.  Each week we will be featuring a fellow local business that is near and dear to our hearts on our website and social media. If you have a local business that you would like to support,* we would love to hear from you.  Just email us at information@amicicellars.com with your suggestions and join us— #liftuplocal.
*Please note, business must offer mail-order service and cannot be an establishment that sells alcohol. 
Tiffany's Closet
Tiffany Montelli of Tiffany's Closet is a local Saint Helena mom who has a great eye for fashion and knows what working moms need for comfort and style and great looks for the children.  Her store stocks a great variety of women's and children's clothing and accessories.  The store ships across the country and offers personal shopping connections.  They currently have a great summer sale going on as they are relocating to a different storefront in St. Helena and need to get inventory down before the big move. 
Special offer: Take an additional 20% off of all sale items when you use code SALE20 during checkout.  https://tiffanysclosetnapavalley.com/
Gold Hill Candle Co
Gold Hill Candle Co is a homegrown Napa Valley business created by Jessica Johnson, who is also a local wedding photographer. After learning to craft candles as a hobby, Jessica decided to take her passion to the next level. Gold Hill Candle Co's natural soy candles are hand poured in small batches in the Napa Valley and come in an array of luxury fragrances including Gardenia & Tuberose, Lavender Field, and Honeysuckle Jasmine. They are so good they even have Oprah's stamp of approval!
Special offer: Use offer code amici20 at goldhillcandleco.com/shop for 20% off your order.
Calistoga Roastery
Located just down the road from Amici Cellars, Calistoga Roastery is owed by Clive Richardson and Eva King and is our source for much-needed fuel during harvest and all year round.
Started by owner Clive Richardson in 1992, Calistoga Roastery moved to its current location in 2004 and maintains the same vision they had almost twenty years ago: to be in control of the coffee from green-buying, to roasting, to sharing delicious coffee with their customers. Eva King, originally from Eureka, California, started working part-time for the Calistoga Roastery in 1997, working in a variety of positions there over a ten-year span before taking the reins with Clive in 2007. We at Amici are ever grateful to Clive and Eva for providing us with locally-roasted and delicious coffee, especially on early harvest mornings.
Special offer: Use code Amici10 at https://calistogacoffeeco.com/ to receive 10% off any order of $50 or more. Plus: free shipping on all orders until further notice!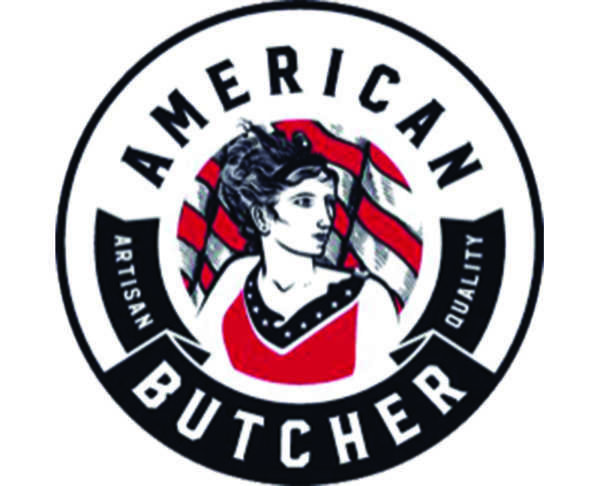 American Butcher
American Butcher is under the direction of Michael Sullivan. Sully, as we at the winery know him, has been gracious enough to recruit chefs from around the country to travel with him to our winery for our wine club parties. His charcuterie is some of the best in the country, as our club members can attest to. Sully produces handcrafted charcuterie and fresh sausage, featuring Heritage breed pork and locally sourced natural ingredients, for the discerning consumer and chefs alike.
Offer Code: use promo code Amici at https://americanbutcher.com/ to receive 10% off your order – and shipping is free!
New West KnifeWorks
If you've ever attended an event at Amici Cellars, you know that we love to cook brisket. Our good friends at New West KnifeWorks are always on hand with their beautiful knives to help carve for our guests. These knives are not only beautiful but are useful and extremely durable – definitely a must-have in our kitchen.
Offer Code: Just in time for summer barbecue season, visit New West KnifeWorks' website today and use offer code Amici15 to receive 15% off any full priced item (sets excluded): https://www.newwestknifeworks.com/collections/g-fusion-knives.
Olive and Poppy
Olive and Poppy combines founders Nicole Hughes and Anne Siegel's love of the natural and cultural elements of wine country with their passion for modern design.
Olive and Poppy's gift and accessory line is for the stylish wine lover, whether you are raising a glass with friends or toasting to someone far away. Founded in 2014, Nicole and Anne believe that living in wine country is a state of mind, and the simple act of saying 'cheers' can bring loved ones closer together. We couldn't agree more!
Many of their pieces use materials that are locally sourced in wine country and then reimagined into thoughtfully crafted items, including bracelets and sunglasses made from reclaimed oak barrel wood (pictured below with a few other favorites of ours). Their collection is designed to be relaxed, well-traveled and convey a sense of place. Join them in imagining the rows of olive trees lining the vineyards dotted with California poppies and create memories in places you love, with people you love…
Offer Code: use offer code LIFTUPLOCAL20 for 20% off your order from Olive and Poppy. https://www.oliveandpoppy.com/
PaneVino
David Katz is definitely the salumi guru of Napa Valley, and his meats are all handmade and delicious. On top of that Dave and his wife, Mimi, are the nicest people around. He does beautiful charcuterie and cheese boards for our events at the winery and they are always the talk of the evening. While their salamis are impressive, the star of the show is their breadsticks – excuse me, "Grissini." A box of their Cheddar Grissini lasts about three minutes in the hands of our hungry winemakers.
Offer Code: Use the coupon code TAKE10 for 10% of orders of $50 or more at panevino-napavalley.com
Napa Soap Company
A favorite of all of us on the Amici team,
Napa Soap Company
features handmade products made from fresh and sustainable ingredients, featuring grapeseed oil repurposed from the wine industry. A truly local business, Napa Soap Company was founded by Napa Valley local Sheila Rockwood and run by Sheila and her family. Our favorite scents are Cabernet Soapignon and White Jasmine–the perfect gift for Mother's Day or the perfect gift for yourself.
Special offer for Amici customers: Enter code
AMICI15
to receive 15% off your offer (good through May 15th)
www.napasoap.com
---